Sustainable Silver Jewellery
With a passion for sustainability, Bluebell Lane Jewellery uses EcoSilver to create beautiful eco-friendly pieces.
When creating Bluebell Lane Jewellery, Owner & Maker Ruth, always knew it was important to operate it as sustainably as possible, and frequently asks herself the simple question, 'Can I do/buy/make this in a way that is kinder to our planet?' 
Sustainability in the Studio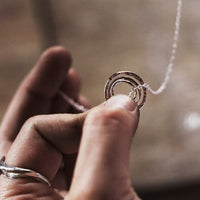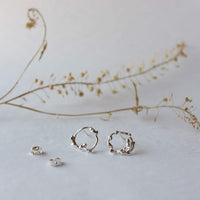 F L O W : a continuous collection
Born as a way of encouraging freedom and spontaneity within my practice, F L O W is an evolving series of truly unique jewellery.
Being able to work in such a playful way is something that has always been important to me, and I am so excited to have encapsulated this through silver.
Each piece from this collection is made by melting down recycled and waste silver to create new designs with their own individual flow and character.
Shop Flow
Bespoke Designs
Whether it's as a treat for yourself or a special gift for someone you love, a bespoke piece of jewellery is something that can be treasured for years to come.
You may have an exact design in mind, or maybe you just know you want something that is unique. Either way, I can work with you to create a design that is right for you.
Book a Custom Slot